When it comes to steel warehousesand other industrial buildings, prefabricated steel designs have become reliable and secure investments for many business owners. Prefabricated steel kits and materials have become a popular choice for many different types of structures. Manufactured in a factory and assembled at the location of your venture, prefabricated steel is the best choice to invest in. The style options and models available can be customized to meet the needs and wants for your new steel warehouse. The longevity and durability of our steel buildings are the primary reasons our customers keep coming back.
Benefits of A Steel Warehouse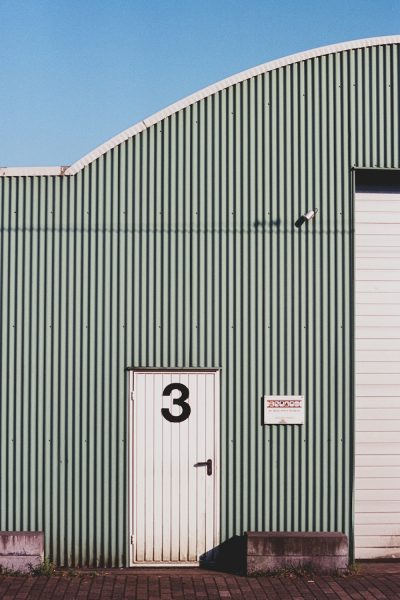 There are many factors that come to mind on the subject of investing in a new warehouse for your business. What is a comfortable price range? Are the dimensions desired realistic for the price range? Which design will best fit the needs of the business? The answers to these questions will come easily after understanding the advantages of a steel warehouse. Here are the key benefits:
Faster design/build process
Lower labor costs
Minimum cost for maintenance
Durability
Clear span ability
Flexible design options
Eco-friendly
The advantages listed above are the reason why more than half of all industrial buildings and warehouses nationwide are made of steel. This type of warehouse will last long term for you business due to the strength of the steel and little maintenance required in the future. A customized design will allow you to add your creative spin on this new investment ensuring that it will be the best option for you to choose from.
Deciding Which Company To Build Your New Steel Warehouse With
There are many companies that produce prefabricated steel structures, but many of them are in experienced, use outdated designs, or charge too much money. There are very few that offer high quality, reliable buildings for a reasonable cost. At SteelStructures.org we pride ourselves on our customer service and the quality of our product. Many companies will use high pressure sales tactics in order to get you to commit before full vetting the product. Do not make the mistake of committing to a company just because they have been around for a long time. Older companies tend to cut corners in order to squeeze the most money out of each customer. Feel free to call us and get a helpful representative that will make sure you find the best quality product that meets all your specifications.
SteelStructures.org
At SteelStructures.org, we will do the best we can to better the future of your business with one of our prefabricated steel warehouse options. Our staff will work with you one on one to meet the needs and wants for this process. Hard work, dedication, and reliable materials will leave you satisfied with your investment. Call us today!